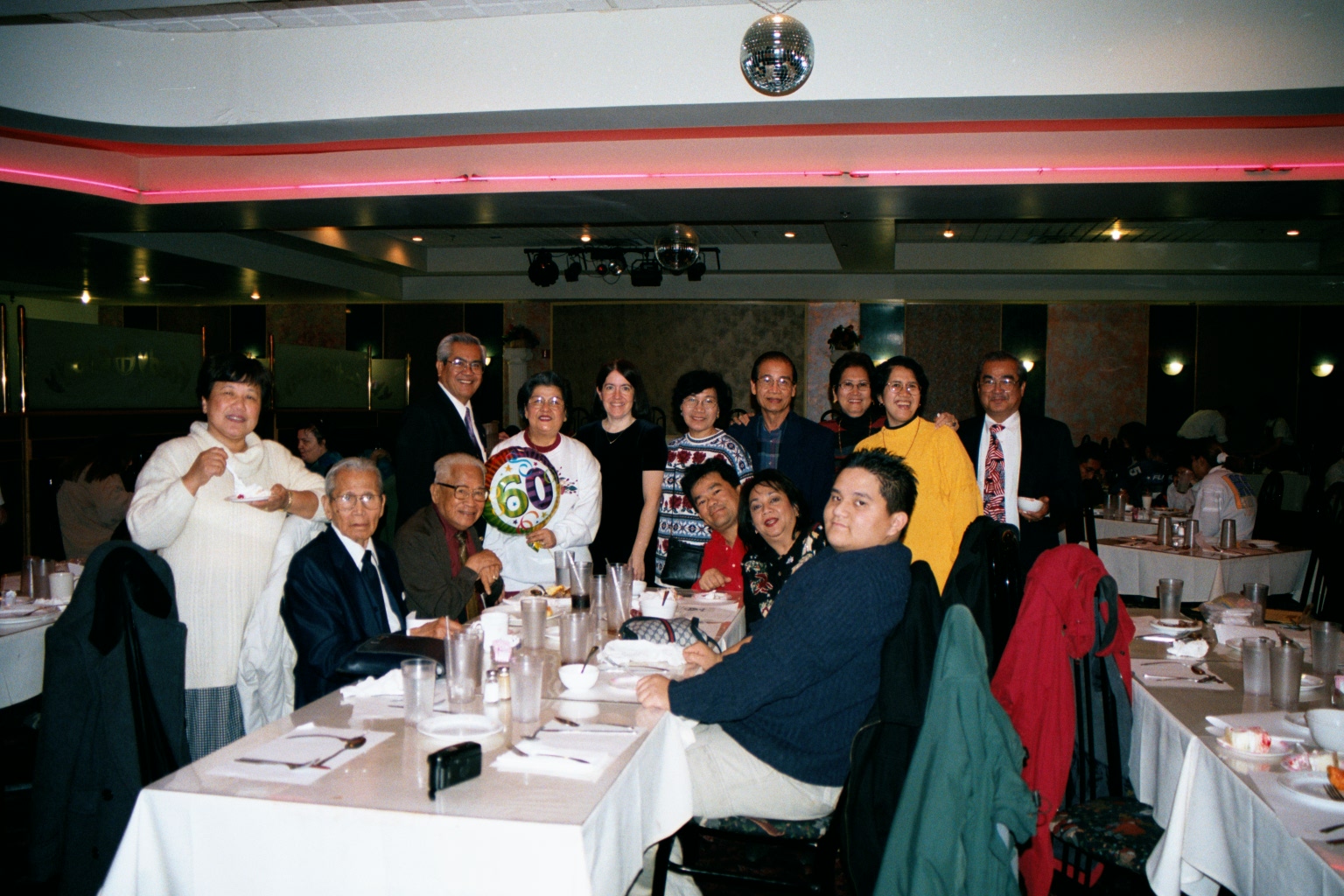 Mar Murillo's surprise birthday party December 8, 2001.
Sitting left to right - Benny Ladines, Rufo M. Bruan, Sr., Raffy Bruan, Queenie Bruan and Brandon Bruan.
Standing left to right - Margo Ladines, Mar Murillo (the Celebrant), Luz Murillo (wife), Ingrid Elenzano, Charito Esteban, Fil Esteban, Concordia Palaylay, Margie Palaylay and Tino Murillo.